About the FCAC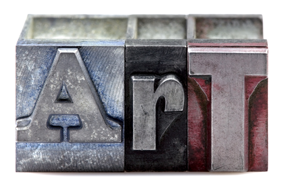 The FCAC's mission is to further and support the practice and enjoyment of the fine arts in the Fremont community. Learn more about our mission and activities.
Please call us at (510) 794-7166 to let us know of your club's upcoming fundraisers, meetings, workshops, concerts, and other events.
Not a member of the FCAC yet?
Join now and support the arts in your community!
Juried Photo Exhibit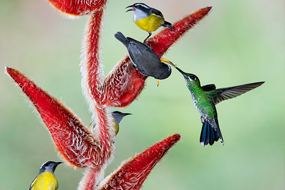 The opening reception and awards presentation for the 25th Annual Juried Photography Exhibit was held on Saturday, March 16, 2019.
View 2019 award winners. [above: 2019's First Place winner, "Grand Central Station" by Eduardo Kneler]
Fremont Focus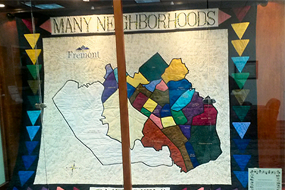 The Fremont Cultural Arts Council publishes the Fremont Focus three times a year, and distributes it at no charge through libraries, schools and local merchants. The Fremont Focus features a calendar of cultural art events throughout the Tri-cities area, contact listings of local civic and arts organizations… and so much more!
Flash Fiction Contest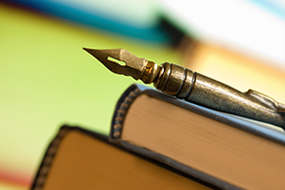 The 2019 Flash Fiction Contest, co-sponsored by the Fremont Cultural Arts Council and Half –Price Books, will be held on Saturday, October 19, 2019, once again hosted at Half Price Books in the Fremont Hub. So, start rewinding your clocks and…
Make History!
This year's theme is: An alternative history of Fremont!
Write a story of 300 words or less, including the title, and make your new version of history a reality!
Announcing the boxART! Program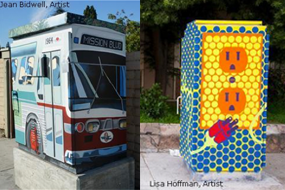 boxART! is the City of Fremont's program which provides for the painting of colorful murals on the nearly 170 utility boxes located at each signaled intersection throughout Fremont. The program is much appreciated by residents and visitors, and the city has recently announced Phase 3 of the program. Artists whose work is chosen and completed will receive a $650 stipend.
Induz Passport to World Arts
We held this excellent hands-on geography and art program for younger children again this year at the Fremont Main Library during June and July, and each year we have more people attending! Children loved learning about the selected country and the art of that country during each of the 4 sessions, then used the materials provided to create their own version, and were able to add that country's stamp to their 'passports'.
This excellent summer time program is provided free of charge to the participants, as space is provided by the Fremont Library, while materials are sponsored by INDUZ and the FCAC. Featured projects in previous years included African Masks,Egyptian Portraits, Oaxacan/Mexican Alebrijes, and Turkish Hamsa Hands.
Information on the program for 2018 will be posted here as soon as dates are firm.