Al Minard honored with Alameda County Arts Leadership Award
Al Minard, FCAC board member and local historian, was honored October 3, 2023 with one of 6 Arts Leadership awards by the Alameda County Arts Commission at the County Board of Supervisors' meeting. Al is one of two awardees for county district 1. This annual program enables the Alameda County Arts Commission to recognize individuals from each of the five districts of the Alameda County Board of Supervisors, for their outstanding achievements and contributions impacting the arts community and the residents of Alameda County. For additional information, Arts Leadership Awards 2023 Alameda County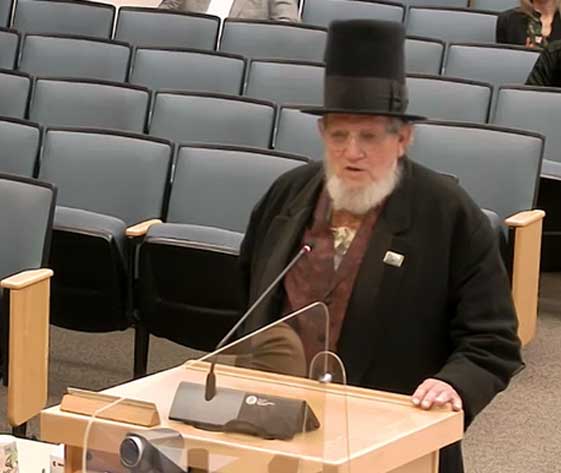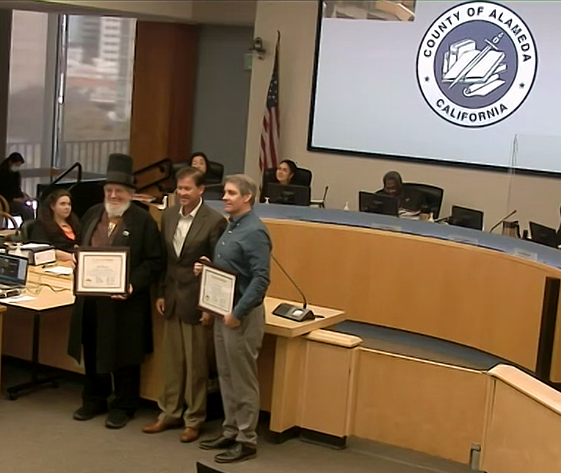 A 'New Image' for Fremont!
The FCAC unveiled a new piece of public art located at City of Fremont Age Well Center at Lake Elizabeth – an 'art banner' measuring 20 x 6 feet with an image of our bay area hills and clouds created by local photographer Ralph Cooksey-Talbott. A generous portion of the funding was provided by a grant from the local Candle Lighters organization with remainder by the FCAC. Experience the banner in person which occupies the Center's exterior wall facing Paseo Padre Parkway.
One of FCAC's goals is adding art to public spaces. The FCAC has curated a catalog of other examples of public art in Fremont Art in Public Places.
Large format vinyl printing capabilities used to produce this piece provide a way to install art on outside surfaces with relatively low cost and installation effort. Additionally, the art is portable as it can be moved and installed in other locations to be enjoyed by different parts of the community. Finally, adding art elements to exterior surfaces improves the aesthetics of a community, which supports economic development and community mental health.
FCAC is pleased to bring a local artist's work to the community in this large way and hope other property managers and owners will embrace this concept. FCAC is ready to work with properties to find creative ways to add public art.